First Choice Detective agency is pleased to introduce the newest member of our team, Zhukov. This K-9 is specially trained in explosives detection and is now available for assignment in Pennsylvania, Maryland, Delaware and Florida.
Zhukov is especially suited for patrolling large events such as concerts, sports stadiums and other venues involving large gatherings of people.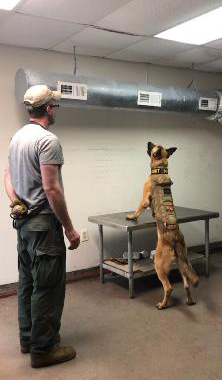 Some of his past successful deployments have included a national amusement park chain, NFL Teams and stadiums, concerts such as "The Eagles", as well as large corporate events.
For more information about Zhukov and First Choice Detective Agency K-9 services, contact Tony Daley at: Firstchoice.td@gmail.com