First Choice Detective Agency
Construction Security
Manufacturing Security
Warehouse Security
Site Access Security
VIP Security
Event Security
Your First Choice for Cost Effective Security Staffing Solutions
Partners in your security
Maintaining 24/7 surveillance & investigation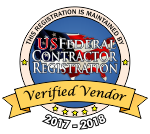 FIRST CHOICE DETECTIVE AGENCY, LLC  has successfully completed the Pennsylvania Department of General Services™ process for self-certification as a small business under the Commonwealth™s Small Business Contracting Program, with the following designation: BUSINESS TYPE(s): Procurement Services
FCDA has a focused and specialized expertise in providing security personnel and takes pride in its long-term customer relations.
We are a FULL SERVICE contract security company that provides a complete range of cost effective security workforce solutions.
Our mission is to detect and prevent attacks to your company or personnel.​
Founded in 2013, the dynamic FCDA management team has more than 55 years of security industry knowledge, using state-of-the-art security tools and procedures.
Our in-house staff recruiters are security industry experts.   The screening process includes: In-depth personal interviews, reference checks, drug screening and background checks.
We implement cutting edge and innovative approaches to address the ever changing security environment our clients face each day. We take pride in its long-term customer relations.
We have a proactive focus on the importance of providing continuing education for our security staff through comprehensive training and supervised hands-on experience.
Identify, understand & respond to attacks faster.
FCDA Security and Investigations is a veteran owned organization established in 2013. Our company was developed to meet / exceed the growing needs for domestic security.
Big enough to serve you, small enough to know you.
Your first choice for cost effective security staffing solutions.