Protecting clients and their property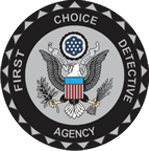 Find and prevent advanced attacks on your business.
FCDA professionals' primary duty is the protection of our clients and their property. Our personnel enforce company rules and regulations provided by the client. In addition to basic deterrence, FCDA personnel are often trained to perform specialized tasks such as:
Comprehensive investigations, from taking accurate notes to  detailed written reports.
Analysis of threatening security issues and possible data/communication risks for next step consideration. 
In high risk scenarios, pick up customers/ visitors/ clients (from origin and transport to destination). 
Conduct patrols of the client's sites throughout the day,  coordinating activities with site management.
Physical security audits and protection for for energy construction projects, manufacturing and warehousing.
FCDA Personnel are often called upon to respond to emergencies and to assist in serious accidents and other incidents.
Emergency Response Services
FCDA Personnel are often called upon to respond to emergencies (lost persons, locating someone onsite, investigations, etc.) and to assist in serious incidents, such as guiding emergency responders to the scene of the incident, helping to redirect foot traffic to safe locations, and documenting what happened on an incident report.
Our highly skilled professionals can operate emergency equipment, perform first aid, CPR or  AED.
In many cases, as with local law enforcement personnel, we have good partnerships with other professionals and can identify a risk before it develops.
big enough to serve you, small enough to know you
A profesional security team with more than 40 years of experience in the Law Enforcement/Security Profession arena.
Cannabis Industry Security Services
Track national world events and their impact on the cannabis industry.
Identify state and federal legislation related to the cannabis movement.
Understand the security impact of rules and regulations related to cannabis.
Patient confidentiality and HIPPA law considerations regarding cannabis.